Courtesy PLT.org | September 8, 2019
Project Learning Tree's Carbon & Climate curriculum has been selected a Learning® magazine 2020 Teachers' ChoiceSM Award for the Classroom winner, earning the seal of approval for outstanding educational value. For 6th-8th grade teachers, Carbon & Climate helps introduce students to some of the complex issues involved in climate change.
"I would recommend the unit lessons to teachers because they are thorough, engaging, and standards based," said one teacher who tested the unit with their students.
Another reviewer said, "I would especially recommend the Carbon & Climate unit because I have not found other resources that were as explanatory or hands-on as these to teach this subject matter."
Another teacher commented, "The lessons were interesting to the students and generated solid discussions about climate."
This is the third Teachers' Choice Award for PLT curriculum. Last year PLT's Energy in Ecosystems for grades 3-5 and previously PLT's Environmental Experiences for Early Childhood also received Teachers' Choice Awards for the Classroom. Project Learning Tree is an initiative of the Sustainable Forestry Initiative. SFI's Education programs expand the knowledge, skills, and opportunities to sustain communities, forests, and the environment.
About the Teachers' Choice Awards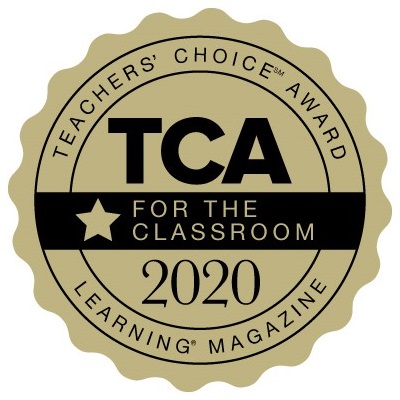 For more than 25 years, Learning® magazine's Teachers' Choice Awards have spotlighted the very best in classroom-tested, teacher-recommended products. Teachers' Choice is the only awards program that is exclusively judged by teachers in the classroom. Each year a team of teachers evaluates products for their quality, instructional value, ease of use and innovation, and names the standouts. Over the years, the program has grown to become one of the most recognized and prestigious awards in the educational market.
For the 2020 awards for the Classroom, 23 winners were chosen based on their scores from evaluations by a panel of teachers across the country.
More Comments about Carbon & Climate from the Teacher Judges
Teachers who evaluated PLT's Carbon & Climate curriculum praised the unit.
When asked what aspects of this product did you like most, one teacher said, "The lessons are extremely well thought out and thorough. They are standards-based and follow a research-based framework for implementation."
Another reviewer said, "Project Learning Tree has a long history with me personally for quality materials. Going digital has really stepped up their game in presenting this valuable content; it makes everything engaging and accessible."
Another teacher who tested the unit with students said, "The video explanations in the online training are helpful to witness the lessons in action. I like that pre and post assessments are provided, as are worksheets and extensions."
When asked how this product would need to improve to better support your curriculum, a teacher-judge commented, "The lessons themselves are thorough enough that beginning teachers can use them. Couple the lessons with the online tutorial, and I don't think there is anything else that can support my curriculum."
About Carbon & Climate for Grades 6-8
Perhaps more than any other environmental issue, the topic of climate change challenges science teachers to accurately convey data, reveal assumptions, and engage critical-thinking skills. Designed for 6th-8th grade teachers, PLT's Carbon & Climate e-unit provides activities and resources to help educators introduce students to some of the complex issues involved in climate science and its associated social, political, and environmental challenges.
PLT's Carbon & Climate explores these essential questions:
What is climate?
How does climate affect living systems?
What role does carbon play in climate?
What can we learn from past changes in the global climate?
What can individuals do about climate change?
This supplemental curriculum is flexible:
teachers can use activities as stand-alone investigations or move through all the e-unit activities from beginning to end.
The lessons are engaging:
students get excited about science through hands-on activities, rather than simply memorizing facts.
The unit meets academic standards:
With its online format, teachers have at their finger-tips comprehensive—and interactive—connections to academic standards that they need for using this resource in their classroom: Next Generation Science Standards (NGSS), Common Core State Standards for English Language Arts and Math, and the C3 Framework for Social Studies.
Of special note, these PLT lessons have not just been aligned with NGSS, instead they have been constructed around NGSS targeted performance expectations.